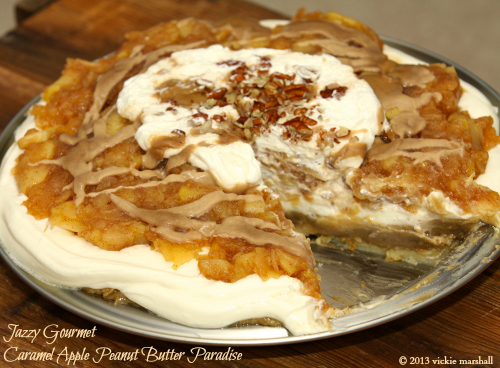 Last night, I was riding my bicycle around our neighborhood, like I always do in the evening.  Since it has been a sweltering 97 degrees the last couple of days (in September?  Are you kidding me?), I have been going later than usual.  I also walk the dogs in the morning; so after years of taking basically the same path both day and night, I can say with confidence that I know where every dog lives.
There's the sweet friendly Golden Doodle named Eli on Wyngate Court, who walks with his mom and yappy little poodle sister.
There's the Cocker Spaniel on Whispering Hills Drive, who gallops happily as his mom tows him on the back of her bike each night.
There's a feisty pair of little shavers on Windrush Court that we unaffectionately call Yip and Yap.  It's hard to tell what breed they are, since all you can see are teeth and tongues and lips and spit.
There's the Yellow Lab at the end of our road, whose dad throws tennis balls into their pond so that he can fetch them.  He bounds through the air and jumps in with total abandon to retrieve the sloppy wet, squishy little prize.
There's Charlie, the 200-pound St. Bernard mix, who lives 2 houses down from us.  He causes quite a stir with our pups when he and his mom lumber up our hill in the evening.
Then there's the Westie who lives at the end of a cul de sac around the corner.  I have a fondness for Westies because I had one for 15 years.   Kirby was the love of my life, and the day that I had to put him down was the hardest thing I have ever had to endure.  But anyway, back to the cul de sac.  I knew this dog had an electric fence, so every time I rounded the rim of the road, he would bark his fool head off and I wasn't the least bit intimidated.  Well, last night was a different story. I rounded the curve, and the dog came busting through the yard, snarling, barking and heading right for me.  I expected him to come to a screeching halt when he hit the electric fence; but instead, he barreled his way right out into the street. I pedaled like a mad woman, but had reduced speed to maneuver around the cul de sac; so the next thing I knew, he jumped up and took a chomp on my ankle!  The owner came out immediately and apologized, saying that he had just taken the e-collar off for the evening.  Geesh.  Next time I hope he waits until AFTER the dog is back inside!
So, I needed myself a little slice of paradise when I got home.  Caramel Apple Peanut Butter Paradise, that is.  A shortbread cookie crust is layered with peanut butter pudding, light cream cheese, and gooey caramel cinnamon-y apples, all topped with crunchy toasted pecans.  It's part of another installment of our Behind the Curtain Dessert Challenge that I enter each month, and September's ingredients are apples and cinnamon.   Now admittedly, this takes awhile to make, but each component is very simple, and it is SOOOOO worth it.  Plus, it's way more fun than being bitten by a wayward Westie!
If you need some tips on whipping the cream, hop on over to my Zippy Tip:  How to Make Fresh Whipped Cream
If you're not sure how to peel and core an apple, go to this Zippy Tip:  How to Peel, Core and Slice an Apple
And be sure to visit all the links below to see what everybody else made for the Dessert Challenge!
Caramel Apple Peanut Butter Paradise
A shortbread cookie crust is layered with peanut butter pudding, light cream cheese, and gooey caramel cinnamon apples, all topped with crunchy toasted pecans.
Ingredients
1 cup + 3 tablespoons all-purpose flour, divided
½ cup butter, softened
1⅓ cups powdered sugar, divided
4 egg yolks
½ cup brown sugar
1¾ cups milk
1 cup creamy peanut butter
6-7 medium apples, peeled, cored and sliced (about 8 cups)
¾ cup granulated sugar, divided
3 tablespoons freshly squeezed orange juice
1 teaspoon cinnamon
1 cup heavy whipping cream
8 ounces reduced fat cream cheese, softened
2-3 tablespoons caramel sundae topping*
½ cup chopped pecans, toasted
Instructions
Heat oven to 350˚F. Spray a 10-inch pie plate with nonstick cooking spray. For crust, mix 1 cup flour, butter and ⅓ cup powdered sugar together in a small bowl. Press into the bottom, and ½ way up the sides of the pie plate (I use my hand, since mixture can stick to a spoon). Bake at 350˚F for 14-17 minutes. Cool completely.
For the pudding, make a paste of the egg yolks, 3 tablespoons flour, remaining ½ cup granulated sugar, brown sugar and small amount of the milk in a heavy medium saucepan. In a microwave-safe bowl, heat remaining milk 1 minute. Slowly add milk to the egg mixture and, stirring constantly, cook over medium low heat 10 minutes or until thick (mixture will thicken more as it cools). Remove from heat and stir in peanut butter. Pour into medium bowl, then press plastic wrap onto the surface of the pudding, to eliminate a skin. Refrigerate till completely cool, about 30 minutes.
Meanwhile, place apples, ¼ cup granulated sugar, orange juice and cinnamon in medium saucepan. Cook over medium heat, stirring occasionally, until boiling. Reduce heat and cook, stirring occasionally, until apples are tender, about 6-8 minutes. Let cool in refrigerator, about 20 minutes.
In a small chilled bowl, whip cream until stiff peaks form. In another small bowl, mix together cream cheese and remaining 1 cup powdered sugar. Fold in ½ of the whipped cream, reserving the rest for garnish.
Spread pudding onto cooled crust. Top with cream cheese layer, followed by apples.
Refrigerate for 4 hours or overnight before serving.
Just before serving, spoon or pipe dollops of remaining whipped cream. Drizzle with caramel topping and sprinkle with nuts.
Notes
*I used Ree Drummond's recipe:
Easy Caramel Sauce Recipe
Recipe by Jazzy Gourmet Cooking Studio at http://jazzygourmetblog.com
© 2013 Sherry Klinedinst
All rights reserved. Repost with permission only.
Watch video here:
Can't see video?  Watch it here: Caramel Apple Peanut Butter Paradise
Linked to these fabulous parties.
Join Sherry K – Jazzy Gourmet on Facebook, Pinterest, Twitter

Mom always said it is nice to share!