It's Zippy Tip Tuesday!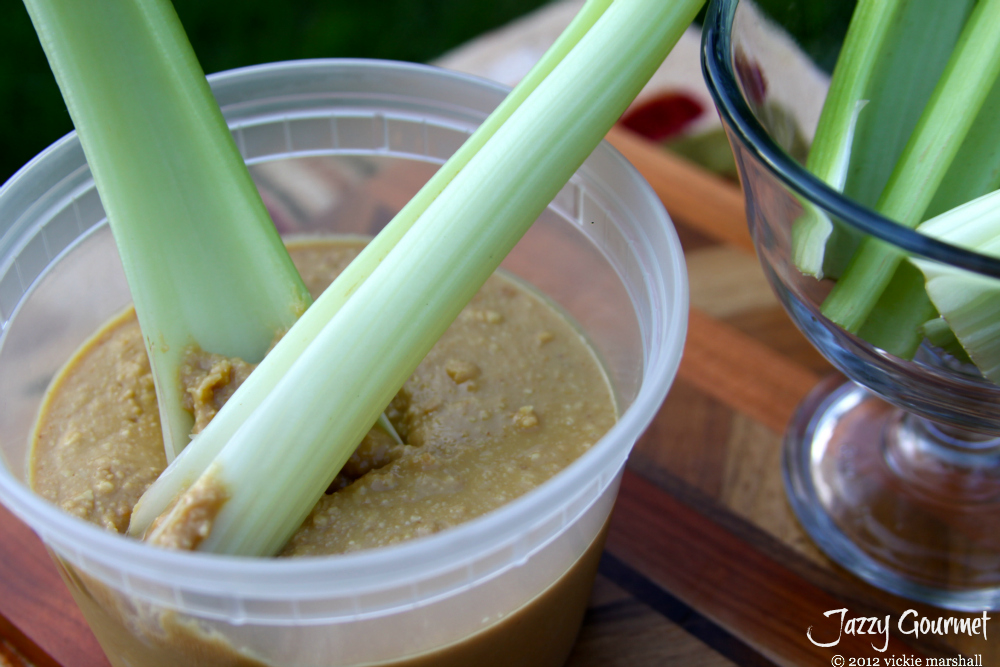 If I were stranded on a desert island and could only have one item, I would choose peanut butter.  Granted, there might be an issue with the whole stick-to-the-roof-of-my-mouth-without-water problem, but I guess I would take my chances.    
My favorite kind of peanut butter is the natural kind, but I find the brands in our local stores to be either costly, lacking in flavor and/or subject to endless stirring.
So, I finally decided to just make my own; especially since it's so dad blame easy.
Just take your favorite cocktail peanuts, along with a wee bit of honey (OK, so maybe I use more than a "wee"), and run in a chopper for a minute or 2, until you see it start to form a ball.  
Add a wee bit of oil (I use peanut oil) and whir some more for about another minute.  
Wah-la, you have your own fresh homemade peanut butter.  You can add more salt/honey/oil, or you can use unsalted peanuts, if you want.  You can also use almonds, cashews or macadamias.  That's the beauty of it, that you can customize it however you wish.  
All for the price of a can of nuts.  Not bad, eh?
Watch video here:
Can't see video?  Watch it here:  Make Your Own Fresh Peanut Butter
Mom always said it is nice to share!