It's Zippy Tip Tuesday!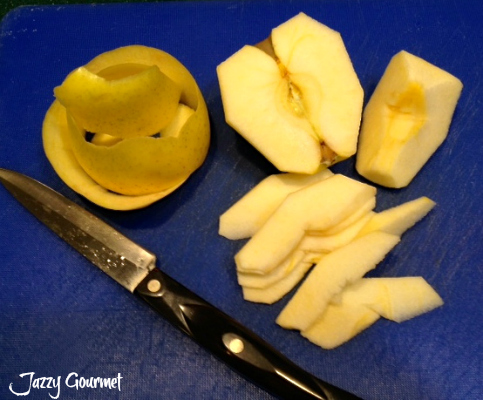 When I was a kid, I was fascinated with the way Andy Griffith peeled an apple while sitting out on his front porch.  I thought it was so cool that he could do it in one strand!
Now as a grown up, I peel apples the same way (except usually in the kitchen, rather than the front porch).  The key to success is using a sharp paring knife, although I'm pretty sure Andy used his pocket knife.  To learn how to keep your knives sharp, watch my Zippy Tip Maintaining the Sharpness of Your Knives.
Funny thing though–while I peel apples, I always hear Sheriff Taylor whistling the Mayberry theme while I do it!
Watch video here:
Can't see video?  Watch it here:  How to Peel, Core and Slice an Apple
Mom always said it is nice to share!