It's Zippy Tip Tuesday!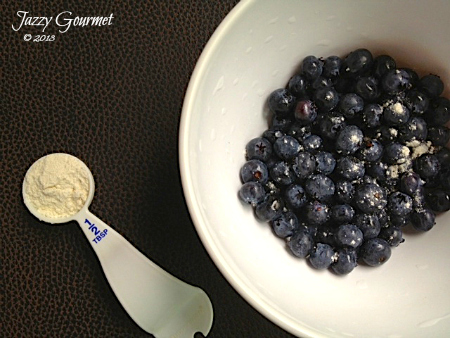 Have you ever attempted to add fruit or chocolate chips to cake or muffin batter, only to have them sink to the bottom of the pan while baking?
Well, the technique in this video will help thwart off any such future baking disasters, and will result in a lovely even distribution.
Just think, a berry in every bite–now that's a berry good thing!
Watch video here:
Can't see video?  Watch it here:  Prevent Fruit from Sinking in Cakes
Linked to these fabulous parties.
Featured here:
Join Sherry K – Jazzy Gourmet on Facebook, Pinterest, Twitter
Mom always said it is nice to share!