It's Zippy Tip Tuesday!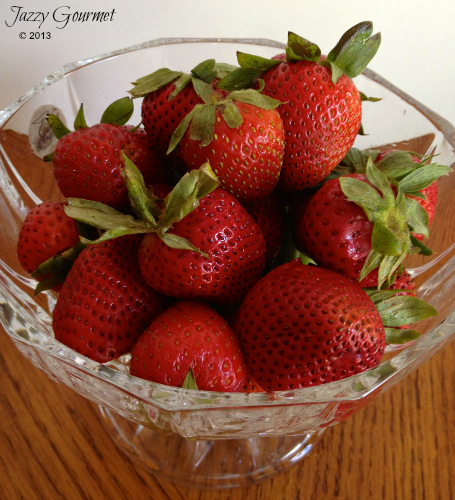 I figured since I've been churning out so many strawberry recipes here lately, it was time to feature them as a Zippy Tip.
After all, they're juicy, they're sweet, and they smell better than the finest cologne.  I've referred to them before as the ruby red jewels of God's fruit kingdom, and I truly believe it.
At just 55 calories per serving of 8 berries, they're good for us too, with loads of Vitamin C and fiber.
Strawberries also rank high in the "plays well with others" category, since they pair nicely with everything from rhubarb and watermelon, to chicken, feta cheese and balsamic vinegar.
So how do we clean, dice, cook and freeze these precious little gems?  Just watch the video below.
 And in case you might have missed my plethora of strawberry recipes as of late, click on any of these titles:
Strawberry Cheesecake Blondies
Chocolate Covered Strawberry Profiteroles
Strawberry Apricot Swirl Ice Cream
Strawberry Rhubarb Crumble Parfait
Grilled Salmon with Strawberry Rhubarb Salsa
Can't see video?  Watch it here:  Fresh Strawberries
Join Sherry K – Jazzy Gourmet on Facebook, Pinterest, Twitter
Mom always said it is nice to share!