It's Zippy Tip Tuesday!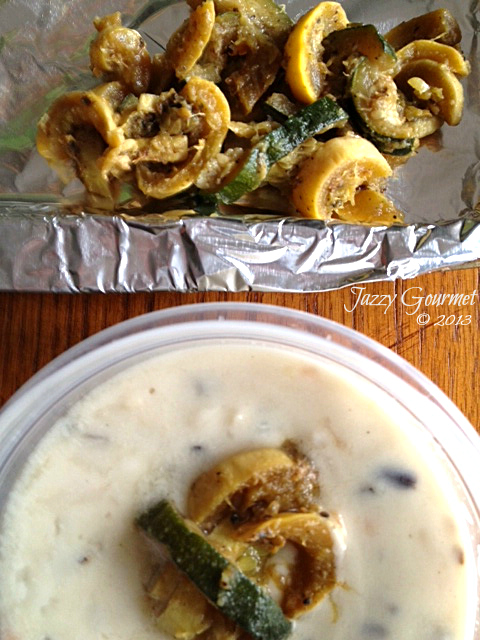 Today's Zippy Tip comes to us from Irene, who lives in South Bend, Indiana.  She used to add frozen veggies to her soups, but one day she tried roasting them instead.  Her result?  The flavor of her soup was "SO much better"!
I completely agree with Irene.  Roasting or sautéing veggies before adding them to soups is a great way to add a punch of flavor.  It may seem like a time-consuming extra step, but it is SO worth it.  Besides, in the winter (when it is soup season anyway), I find myself roasting vegetables all the time, so why not throw the leftovers into soup?
If you've never roasted veggies before, it's really simple to do.  Just chop them into equal pieces, toss with olive oil and salt and spread out on a baking sheet (I line it with foil for easy clean up).  Roast in a 400˚F oven, stirring occasionally.  Depending on the vegetable, it shouldn't take more than 40-60 minutes to roast.   It's quite amazing how much better they taste after they've been roasted.  I sometimes stand at the stove and eat them right off of the pan!
If you want to see the ways I add flavor to chicken stock, just watch my episode here:  Make Your Own Chicken Stock.
So what are some techniques that you use to enhance the flavor of soup/stock?  Tell us about it in the comments below, and maybe you'll be featured in a Zippy Tip!
Watch video here:
Can't see video?  Watch it here:  Roast Vegetables for Soup
Join Sherry K – Jazzy Gourmet on Facebook, Pinterest, Twitter
Mom always said it is nice to share!