It's Zippy Tip Tuesday!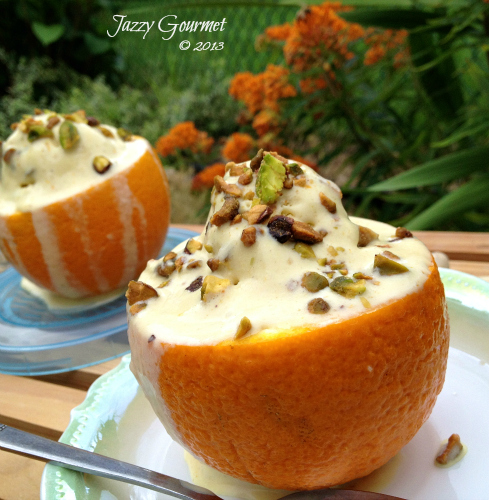 What is it about fruit that lends itself so nicely to being a serving vessel?
Can it be that God blessed fruit with the most wonderfully bright color scheme?
Just crack me open a stunning watermelon, split apart a succulent honeydew, or hollow out a sunny orange and I am giddy with garnishing delight.
Now, I realize it may not be the most modern way to serve ice cream, dips, salads or sorbets; but by golly, it sure is stinkin' cute.  So when I served my Orange Cardamom Pistachio Ice Cream last week, I used oranges to house the refreshingly dreamy treat.  What can I say, I was in orange-filled bedecking heaven.
Want to create some orange cups for yourself?  Here's the "scoop":
Watch video here:
Can't see video?  Watch it here:  Orange Cups
Join Sherry K – Jazzy Gourmet on Facebook, Pinterest, Twitter
Mom always said it is nice to share!