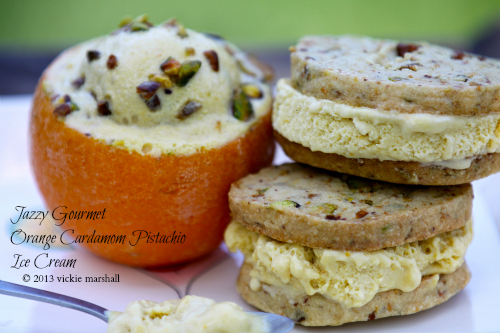 …and The Tale of a Woman, a Motorcycle and one heck of a Thunderstorm
Last week, I rode the bike to yoga, as I often do.   Toward the end of class, a woman came in to tell us that a huge storm was coming our way, with damaging winds and hail.  I quickly rolled up my mat, ran to the bike and rode home, facing ominous dark clouds all the way.  I was grateful that there weren't any police cars sitting on our road, because I can tell you now that I was doing a wee bit over the 30mph speed limit.
It was such a relief to see our house as I shimmied the bike up the driveway, fumbled around in my saddlebag for the garage door opener, and pulled into the garage as one drop of rain hit my arm.
Shoosh, that was close!
 Well, I had no sooner let the kickstand down when I heard the lid to our grill flying across the driveway, so I ran out to retrieve it and brought it in the garage. I pressed the garage door opener again, and this time nothing happened.  Just that quickly, the power had gone out!  How did it go out, you may ask?  Well get this —  a branch had fallen onto a power line that was lying across our road!  That means that it had fallen while I was bringing the grill into the garage, so less than one minute after I had just driven through on my bike!
Double shoosh.
Needless to say, I believe I was granted a pretty significant gift that night!  So after 3 days of having no electricity or running water, I had to celebrate somehow…with ice cream!  Orange Cardamom Ice Cream, that is.   I did a taste test with my friends Liz and Larry.  Liz didn't think there was enough cardamom.  Larry thought there was too much.  Therefore, I determined it was just right!  Then I got the fancy pants idea to make ice cream sandwiches out of them.  So either you can add the pistachios to the ice cream and eat it as is, or omit the pistachios and sandwich the ice cream between 2 pistachio shortbread cookies (see "Notes" in recipe).  Either way, you can't go wrong!
Orange Cardamom Pistachio Ice Cream
Zesty dreamy orange cardamom ice cream is a refreshingly cool treat on its own or sandwiched between two crunchy pistachio shortbread cookies.
Ingredients
4 large egg yolks
½ cup honey
1 tablespoon firmly packed orange zest
½ teaspoon cardamom
1 tablespoon orange liqueur
2 cups half & half, divided
½ cup freshly squeezed orange juice
½ teaspoon vanilla
½ cup toasted chopped pistachios,
Instructions
Prepare an ice bath in a large bowl and set aside.
In a heavy medium saucepan, beat the egg yolks with a whisk. Add honey, orange zest, cardamom and orange liqueur and combine well. Whisk in 1 cup of the half-and-half and cook over medium-low heat, stirring constantly with a wooden spoon, until the custard thickens enough to coat the back of the spoon (If the mixture curdles, just run it in the blender for a few seconds before moving on to the next step.).
Strain the custard through a fine sieve into a bowl with a pouring spout, pressing hard on the zest. Place the bowl in the ice bath and chill. Stir in the remaining 1 cup half & half, orange juice and vanilla. Cover and refrigerate until very cold (overnight if possible).
When ice cream base has chilled, churn in ice cream maker, according to manufacturer's instructions. During the last couple minutes of churning time, add the pistachios (Omit if making sandwiches).
Place in sealed container and freeze to bloom for at least 3 hours. Just before serving, remove from freezer and allow to rest 5-10 minutes before scooping into bowls.
Makes about 1 quart
Notes
To make ice cream sandwiches, I used Martha Stewart's
Pistachio Shortbread Sandwich Cookies
, replacing the jam with ice cream (Click on title for recipe). I also added 1 tablespoon orange zest.
Recipe by Jazzy Gourmet Cooking Studio at http://jazzygourmetblog.com
© 2013 Sherry Klinedinst
All rights reserved. Repost with permission only.
Watch video here:
Can't see video?  Watch it here:  Orange Cardamom Pistachio Ice Cream
Linked to these fabulous parties.
Featured here:
Join Sherry K – Jazzy Gourmet on Facebook, Pinterest, Twitter
Mom always said it is nice to share!