It's Zippy Tip Tuesday!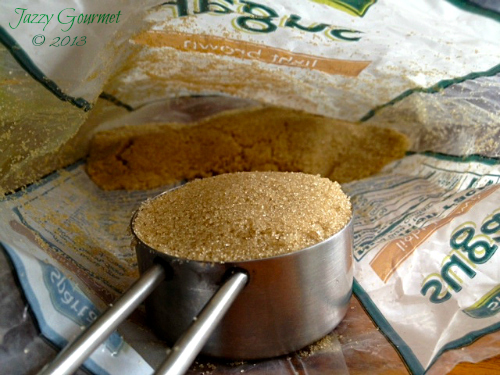 When I was in school, my Home Ec teacher (Mrs. Berkebile) taught me the niftiest trick when it came to measuring firmly packed brown sugar.
I have never forgotten it, even though that was CENTURIES ago, bah!
It totally eliminates the time and mess of spooning the brown sugar into a measuring cup.
Want to know what the trick is?  I guess you'll have to watch this video to find out.
By the way, do they even teach Home Economics in school anymore?  At my S.O.'s former school, they call it Family and Consumer Sciences.  I suppose that goes a bit beyond baking cookies and sewing a skirt…
Watch video here:
Can't see video?  Watch it here:  Brown Sugar Basics
Join Sherry K – Jazzy Gourmet on Facebook, Pinterest, Twitter
Mom always said it is nice to share!