…and Guest Post by Yours Truly!
First of all, I am absolutely deeelighted that I am guest posting over at Addicted to Recipes today.  This is my first experience at guest posting and I am just giddy with excitement!  Dawn over at Addicted to Recipes, is a great host, and I know you will find her site to be very informative and fun.  She even has a link party on Sundays called Scrumptious Sunday, where there is always an abundance of fabulous recipes shared.  Dawn and I have something in common in that we each have a stack of cookbooks on our nightstand, ha!  If you want to see my post, click here:  Asiago Quiche Cups with Tomato Jam
Now on to my gadget review…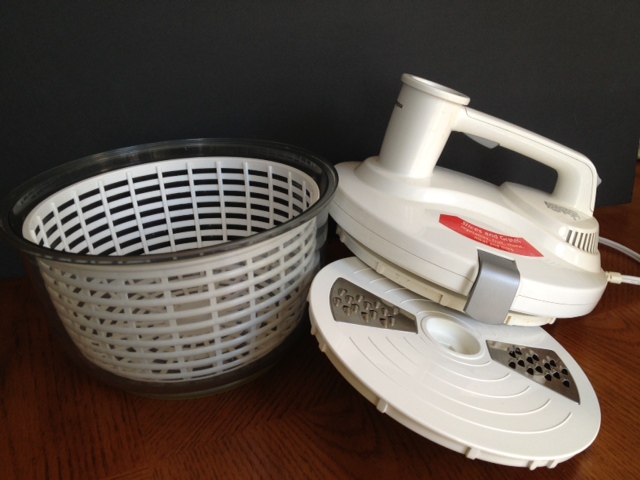 If ever there was a gadget/appliance that I use the heck out of , it is my Westinghouse Salad Xpress.  What makes it so unique is that it is not only an electric salad spinner, but a slicer and grater as well!  That means I can spin my lettuce, chop all my veggies and store the entire salad in the same bowl.  There are 2 blade attachments that come with it. One is for slicing and the other for shredding, so I can even add cheese to my salad.  Needless to say, it eliminates a LOT of time standing over the cutting board chopping everything by hand.  And if you're a salad lover like I am, that's many hours saved!
Disclaimer:  These opinions are mine and I was not paid by anyone to express them.  I just love my gadgets!
Watch video here:
Can't see video?  Watch it here:  Salad Xpress
Mom always said it is nice to share!