It's Zippy Tip Tuesday!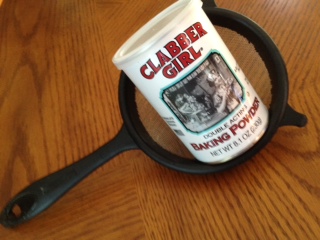 Have you ever reached into your pantry to grab the baking powder, only to find that it had clumped up in the container?
 Never fear, you can still use it (providing it is not beyond the expiration date)!  
Grab yourself a fine mesh strainer, dump in the clumps and push them through with a spoon.  Suddenly, you have baking POWDER, rather than baking ROCKS!
Watch super short video here:


Can't see video?  Watch it here:  Baking Powder Rocks!
Mom always said it is nice to share!