It's Zippy Tip Tuesday!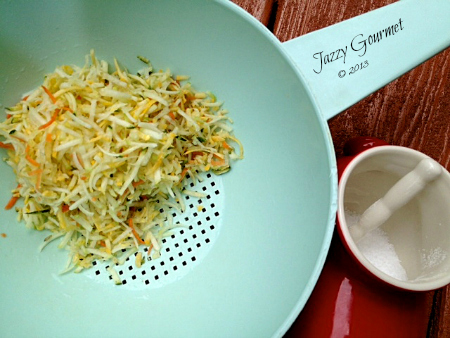 Have you ever added vegetables, such as cucumber or zucchini to recipes, only to have your dish turn into a soggy watery mess?
Cole slaw turns to soup.
Eggplant Parmesan changes into a soppy stew.
Cucumber salad becomes a puddle.
But the remedy to the problem is simple, with a little salt, a little time, and this video to explain the whole process:
Can't see video?  Watch it here:  Salt Watery Vegetables to Draw Moisture
Linked to these fabulous parties.
Join Sherry K – Jazzy Gourmet on Facebook, Pinterest, Twitter
Mom always said it is nice to share!