It's Zippy Tip Tuesday!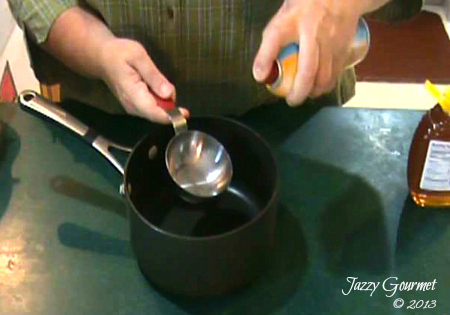 It's a sticky situation—measuring honey and other syrups.
 It seems like a vast percentage of the ooey gooey stuff stays stuck in the cup.
But as this video shows, using cooking spray can leave your measuring cups and spoons clean as a whistle!
Watch video here:
Can't see video?  Watch it here: Use Cooking Spray to Measure Honey
Join Sherry K – Jazzy Gourmet on Facebook, Pinterest, Twitter
Mom always said it is nice to share!