It's Zippy Tip Tuesday!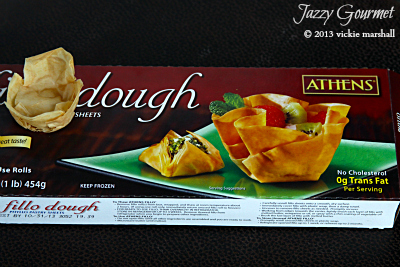 Phyllo dough is such a versatile asset to the kitchen.
Its crispy, crunchy texture lends itself nicely to any savory or sweet applications, and it works nicely in both healthy and decadent creations.  For an example of phyllo dough used in a recipe, click here:  Cherry Lime Truffle Cups.
Working with it can be a bit tricky though, so the tips in this video assist in getting the hang of it fairly quickly.
Watch video here:
Can't see video?  Watch it here:  Working with Phyllo Dough
Join Sherry K – Jazzy Gourmet on Facebook, Pinterest, Twitter
Mom always said it is nice to share!