It's Zippy Tip Tuesday!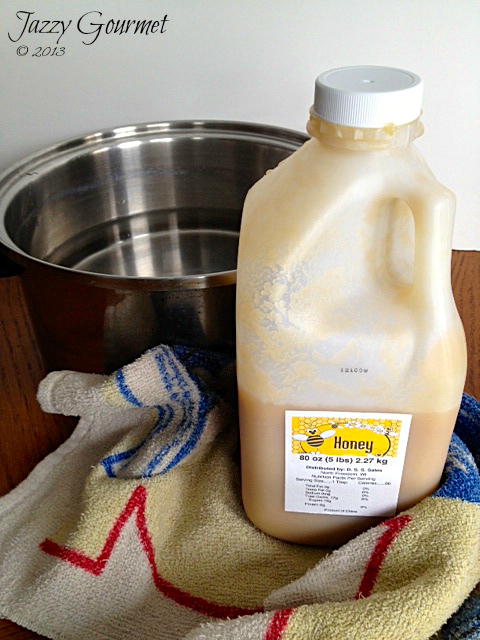 How many times have we reached for the honey, only to discover that it had crystalized?  If it's in a glass jar, all we have to do is pop it in the microwave.  But those cute little plastic bears can meet their demise in seconds inside the microwave, looking like one of those inflatable lawn ornaments at Christmas time.  Plus, it's been said that microwaving anything in a plastic container might not be healthy, so here's a quick and easy alternative to smooth flowing honey.
Watch video here:
Can't see video?  Watch it here:  How to Soften Honey
Join Sherry K – Jazzy Gourmet on Facebook, Pinterest, Twitter
Mom always said it is nice to share!