It's Zippy Tip Tuesday!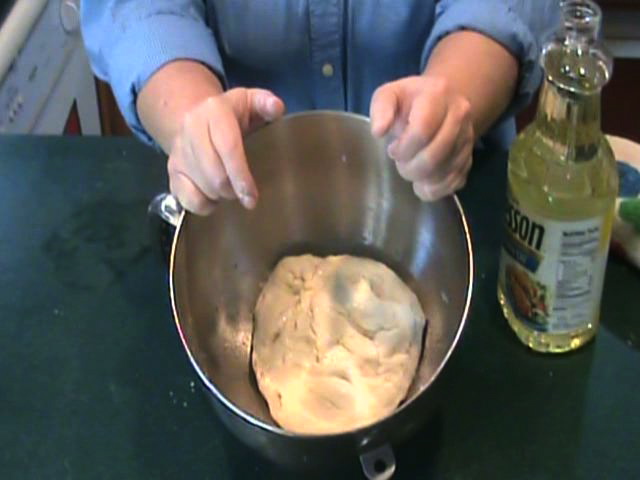 Do you love the taste of fresh baked bread straight from the oven, but think it is too much trouble to make?
Creating tasty bread from scratch seems like such a time-consuming, daunting task, but it's easier than you may think!  Most of the time is invested in waiting for the dough to rise, while the actual hands-on labor is very minimal.  And with a few of my quick tips and suggestions in this video, you're guaranteed great results with every batch!
Before you know it, your house will be filled with the lovely intoxicating smell of hot, yeasty deliciousness all the time!
Homemade Bread Dough
Ingredients
1 teaspoon active dry yeast
1½ teaspoons sugar
12 ounces warm water (105˚-110˚)
20 ounces bread flour
2 teaspoons salt
1 tablespoon vegetable oil
Instructions
In a large bowl, dissolve yeast and sugar in the water. Let set for 10 minutes, until bubbly and foamy on top. Mix in flour, then salt.
Turn dough out onto a floured surface and knead for 10 minutes. Coat interior of a large bowl with the oil. Place dough in the bowl. Flip dough over and cover with a clean, moist towel. If the dough looks like it might rise above the bowl rim, loosely cover with plastic wrap and then the towel. Put in a warm place until dough has doubled in size, about an hour. Punch down dough and allow it to relax, covered, for 15 minutes. Shape into various forms, such as a loaf, rolls, Bread Dough Cornucopia or crust for my Turkey Cranberry Pizza Supreme.
Watch video here:
Can't see video?  Watch it here:  Homemade Bread Dough
Mom always said it is nice to share!