It's Zippy Tip Tuesday!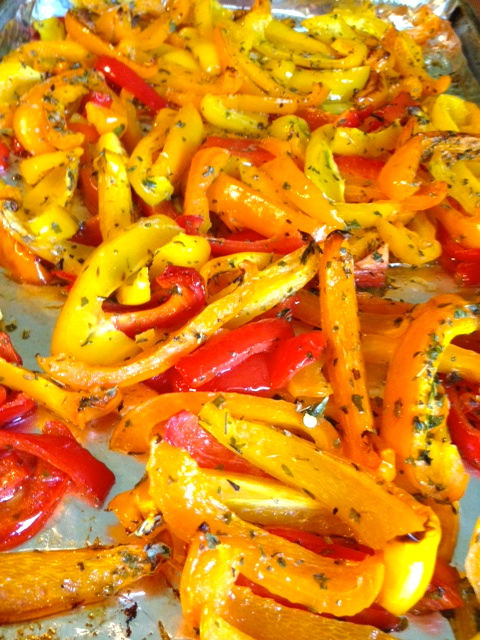 If you've ever seen any tutorials on roasting bell peppers, 99.9% of them say to roast the the pepper whole, remove the blistered skin and take it from there.
Well, never being one to take the conventional route, I choose to cut them into strips, while leaving the skin on the peppers.
After drizzling with olive oil and seasonings, roast in a 400˚F oven for about an hour on a foil-covered baking sheet.  I usually stir them every 20 minutes or so.
What you end up with is caramelized peppers that taste just like candy, sweet and delicious. I serve them with eggs, meat or fish, in salads or sometimes on the side with a little feta cheese (that is, if I don't stand there and eat them straight off the pan!).
So if you're willing to toss conventional wisdom aside, give these a try and see what you think!
Watch video here:


Can't see video?  Watch it here:  Roasted Peppers
Mom always said it is nice to share!